Non-Alcoholic
Thousand Oaks Non-Alcoholic Drinks
Pepsi, Diet Pepsi, Big Red, Root Beer, Dr. Pepper, Sierra Mist.
Eddie's Travel Mug
$11.49
Soda Refill (Travel Mug)
$1.19
Refreshing Margaritas
Thousand Oaks Refreshing Margaritas
Muddled cilantro, orange, pineapple with 1800 Tequila, Gran Gala, simple syrup plus a splash of H2O on the rocks.
Patron Tequila, Grand Mariner, simple syrup, lime juice, splash of OJ, served on the rocks.
Our House Margarita with a Dos XX, the perfect combination.
Margarita Banderita
$9.00
Strawberry and lime with Midori Melon.
Top Shelf House Margarita
$9.00
With Gran Gala and 6 Herradura Silver.
Our House swirl with homemade sangria.
Tequila Herradura Silver, fresh lime juice, agave nectar 6 a splash of H2O.
Our House margarita topped with Gran Gala and Blue Caracal.
Fresh lime juice, Clamato Preparado & Hornitos Añejo all three served in shot glasses.
Micheladas
Mexican Style, lime juice, tabasco, your choice of beer.
Lime juice, olive juice, Zing Zang topped with Tabasco.
Magical Mojitos
Thousand Oaks Magical Mojitos
Mudded lime, Olives, natural orange syrup, rum & splash of soda
Top Shelf Cuban Mojito
$9.00
With Bacardi rum.
Cruzan coconut rum, mint topped with Coco Lopez.
Muddied watermelon & lime, fresh mint leaves and rum.
Rum & muddled strawberry.
Melon liquor, muddled lime and mint topped with rum and a splash of soda.
Patron Citronage, Gran Gala, Lime juice, Patron Silver Tequila, olive juice & splash of Sprite.
Martinis
House vodka, lime juice, simple syrup & splash cranberry.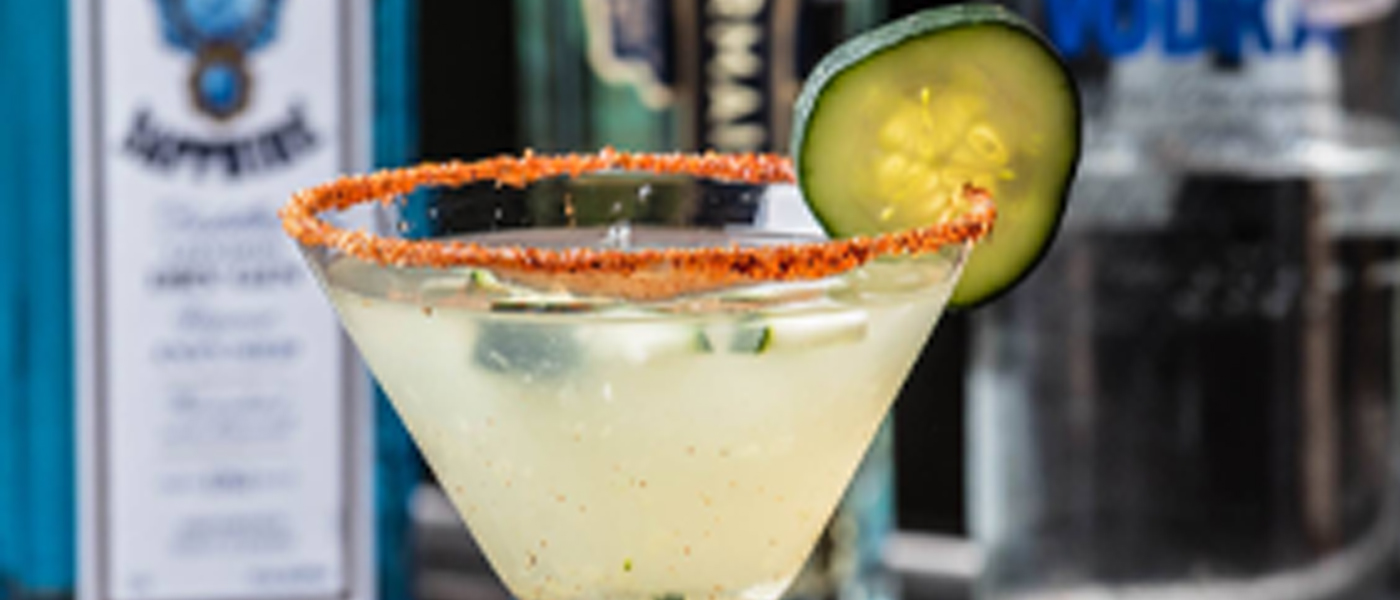 Muddled lime, cucumber, Sapphire gin, St. Germain Liquor, splash of soda & Sprite.
Cocktails
House rum, Coco Lopez & splash of simple syrup.
Strawberry Daiquiri
$8.00
House rum, fresh strawberries & splash of simple syrup.

Eddie's Specialty   

Spicy   

Early Bird Special